Nursery & Wrap Around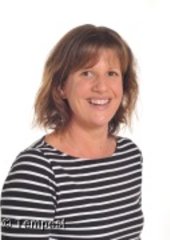 Mrs Sharp
Nursery Teacher
Foundation Stage and Wrap-Around Care Coordinator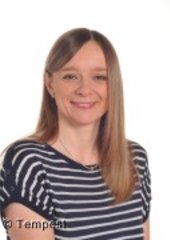 Mrs Thompson
Teaching Assistant
School Closure:
Home Learning Activities for Nursery
Welcome to my Home Learning Hub. The most important thing is that we are all here to support each other and help one another through these strange times. I am aiming to provide materials for your child to do at home, if you wish to do them. These can be done alongside your daily routines like getting out into the garden, baking, sharing stories, creating your own craft activities, projects etc, ensuring you are filling your days full of positive experiences for both you and your children and most importantly enjoying spending time together! If you would like a more structured approach, I have put together a weekly timetable with embedded links to support you with your child's Home Learning. These have been designed so that you can dip in and out of them or complete the whole week, depending on time and how much you are able to do. Each week, I will upload a new timetable with updated activities and links.
The menu on the left shows March 2020 Home Learning & January 2021 Home Learning.
Home Learning Gallery
Nursery are having a fantastic time with their home learning. Here are just a few photographs of what they have been up to.
Nursery Sessions
(AM)Teacher: Mrs Sharp / Teaching assistant: Mrs Thompson (am Sessions)
(PM)Teacher: Miss Addison or Mrs Pearce, Mrs Thompson & Mrs Adair (pm sessions)
Our Nursery sessions take place 9.00am - 12.00 noon.
Additional afternoon wrap-around care sessions are available (12 noon - 3.15pm). Please contact the office for further details.
There are 26 places available and we offer entry in the term following your child's 3rd Birthday for the 15 hours free entitlement or the 30 hours (where families are entitled).
Otherwise children are more than welcome to start the day after their 3rd birthday at a cost of £15 per session.
Applications for admission to Arnside National School Nursery will be prioritised using the criteria set out in our admissions policy.
Please contact the school office for a Nursery brochure and application details.
Nursery Policies
This Autumn Term for Nursery has been very busy!
During Autumn Hindu's celebrate one of their biggest festivals, Diwali - The Festival of Light. Nursery have been learning all about this exciting festival and have been using their creative skills to decorate the nursery in ready for our Diwali celebration.
What a Fantastic Diwali Celebration!
EYFS and Key Stage 1 came together to have a morning of Diwali Celebrations. The morning was full of wonderful craft activities, dressing up, story telling and a very tasty Indian banquet.