Home

/

Rotary Shoebox Scheme
Rotary Shoebox Scheme
5 October 2017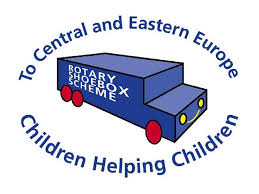 The Rotary Shoebox Scheme sends boxes of gifts out to children and families across many countries in Eastern Europe. Arnside School has supported the initiative for many years and parental help and support has been outstanding. If you would like to help, the boxes are available from Mrs Deane and will need to be filled by Tuesday 31st October. Information about how to fill the box is available from the website. In addition to the box, the Rotary Club ask for £2 to be celotaped to the box lid to help with transport costs. There is no obligation to take part in the scheme - it is entirely voluntary.
If you have any further questions, please contact Mrs Deane.
Thank you for your support.